For the past few days all eco fashion eyes were focused on the The Green Shows' runway featuring eco conscious collections for autumn/winter 2010 from designers around the world.
Here's my video wrap-up of the final day's shows:
deux fm, Ekovaruhuset/House of Organic, C. Marchuska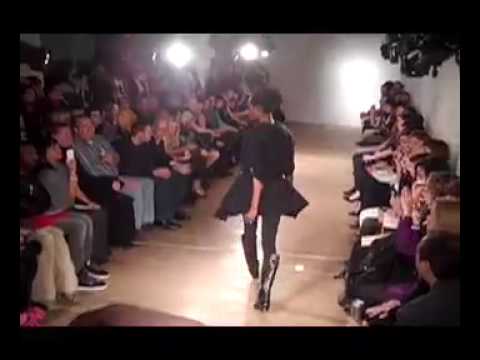 Hats off to Eric Dorfman, producer of the event as well as Weleda and John Masters for beauty; DEX for hair and makeup; Kristina Ratliff and Ryan Urcia of State PR; and Daniel Soland of DJ Chopps for the party tunes.  It's always fun to catch the buzz, meet old friends and new, and see first-hand what's in store for upcoming seasons…looking forward to fall!
related videos from the 2010 GreenShows: Sonja den Elzen's Thieves Collections and Gary Harvey – Recycled Meets Eco Couture