Here it is the day after the robust, full harvest moon (and my wedding anniversary, which was quite special) — but before heading out to do some beach clean-up and surf casting – we bring you up to date on a few environmentally conscious media happenings & events.
New Amsterdam Market (South Street & Peck Slip, site of the historic Fulton Fish Market) in NYC will celebrate the region with a bounty of fresh, local fare on Sunday October 24 and October 31.  On October 24, in collaboration with Glynwood, the market will feature the best of the season from the Hudson Valley's fall harvest, fish from Maine, as well as local produce, meats, cheese, wool, herbs, wine, books and lots more locally made goodness. 12 family-owned businesses and farmers will be on the scene for this special event. See what's in store @ newamsterdammarket.com.
Check out 350.org's video highlighting the results of Bill McKibben's powerful 10.10.10 global initiative about the critical need to lower carbon output: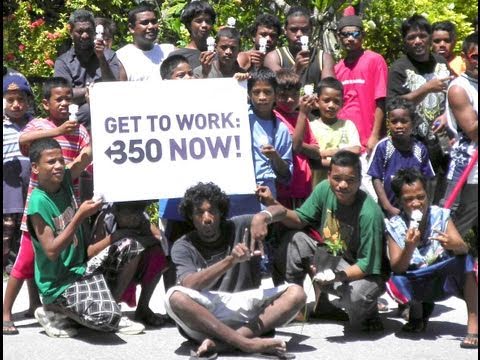 Trailer for COOL IT (based upon the book of the same name, by Bjorn Lomborg, which opens in theaters November 12, 2010.
Currently reading, The Vertical Farm – Feeding the World in the 21st Century by, Dr. Dickson Despommier – it's a real whopper — an idea whose time has come.  I highly recommend it…Sting bought the film rights to the book…more @ verticalfarm.com
The Farmer and the Horse rolls into town on November 13 at 9:30p.  Catch the documentary's premier at The Tank (354 W. 45th Street, NYC) and have a discussion with the director, Jared Fletcher, and the 3 organic farmers who decide to farm with draft horses rather than tractors.  Buy tix, ($10) @ thefarmerandthehorse.com
Fruit Tree Giveaway in Miami, tomorrow (Sunday, 10/24) from 8:30a – 12:30 noon.  Grapeland Park, 1550 NW 37th Ave.  2 Fruit trees per household allowed; must show proof of residency (ie: driver's license or utility bill with Miami address)… more @ Our Green Miami.
New show Everest ER just launched on Current TV, Tuesdays at 10/9pm Central.  A behind the scenes look at the medical professionals who volunteer to work at Everest Base Camp, the highest hospital on Earth.
October is Fair Trade month – support companies who treat their workers fairly and provide decent working conditions…look for Certified Fair Trade on product packaging.
And hey, we're thrilled and honored to be included in The Complete List of Eco Fashion Blogs!